NASA's Curiosity rover began its mission on November 26, 2011. It was launched from Cape Canaveral and landed on Aeolis Palus inside Gale on Mars. 
Soon, Curiosity will celebrate the 8th anniversary of its mission and decided to offer us a pre-anniversary gift. Recently, NASA revealed a stunning black and white picture of Mars that showcases the emptiness of the red planet and how beautiful and serene it looks. 
The image posted on NASA's Mars Exploration website was taken on the rover's 2,574th day on the martian surface. Curiosity continues to examine the Central Butte, a rocky formation inside the Gale Crater. Experts estimated the Central Butte to be approximately 3.5 billion years old. 
Along with the picture, NASA wrote on its website: "The rover is a little further up the side of the butte, and the goal is to characterize the different units that we can observe. The Navcam image displayed below shows the workspace (the area right in front of the rover that the arm can reach) for our weekend plan."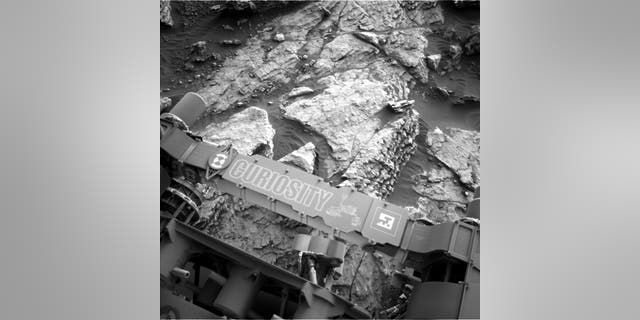 Just one day before capturing the picture, Curiosity took another picture, of Fox 5 DC, on its way to Central Butte. This picture was generally described as "eerie."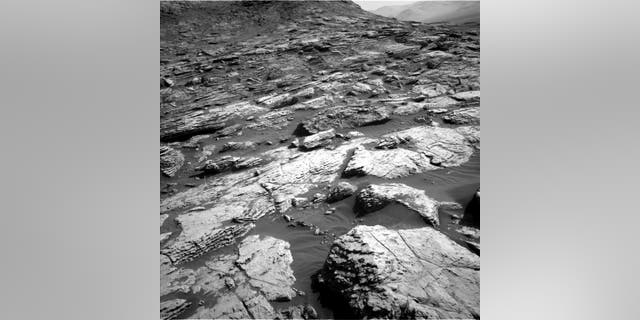 Since landing on the martian soil in August 2012, Curiosity has made many incredible discoveries, like detecting "unusually high" levels of methane gas and a "shiny" structure that experts believe to be a meteorite.
A few months ago, NASA made a blog post saying that Curiosity is still roaming around in the Gale Crater, figuring out the mysteries of the "clay-bearing unit," losing its instruments to dig into the soil.